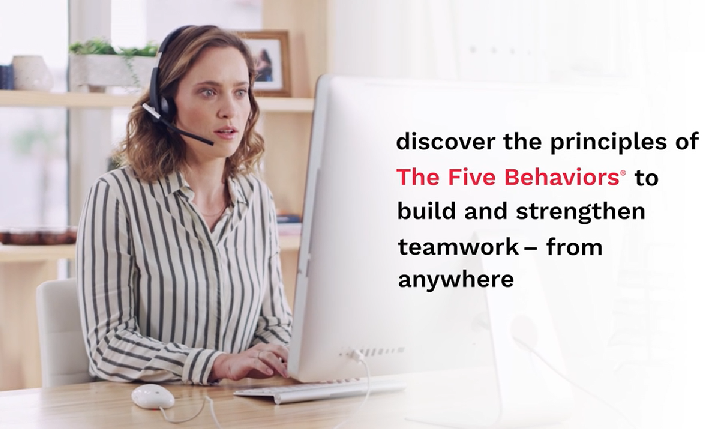 Virtual Teams Everywhere Are Being Challenged.
Now there's a new solution.
In order to adapt to the needs of today, we have partnered with Patrick Lencioni to help your people develop and strengthen teamwork skills—from anywhere—with a new learning experience: "The Five Behaviors for Virtual Teams."
Who Is this Intended for?
For anyone who collaborates virtually
Suitable for a non-intact team
The experience is enriched if a team experiences it together
Works as an introductory experience to The Five Behaviors or as a follow-up to other Five Behaviors training
The experience is broken down into three parts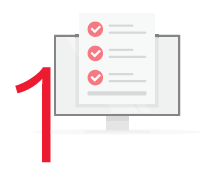 The Assessment
It all starts when taking The Five Behaviors® Personal Development assessment to unlock personalized insights and improve collaboration and teamwork skills.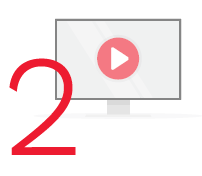 Exclusive Virtual Event with Patrick Lencioni
Tune into "The Five Behaviors for Virtual Teams," an exclusive virtual event featuring The Five Dysfunctions of a Team best-selling author Patrick Lencioni, to hear his unique insights on the challenges teams are currently facing, and the behaviors needed to work together effectively.
Save the Date!
August 19, 2020, 10-11am CT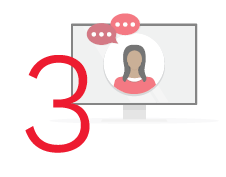 Virtual Training
After the virtual event, a customized Five Behaviors Personal Development follow-up training with us will bring the learning experience full circle. This is a 90 minute virtual facilitation designed to help learners apply the ideas from the virtual event to their own teams.
This training experience provides a compelling learning experience that addresses the current reality/need: to help learners collaborate virtually.
You can leverage The Five Behaviors® to strengthen and support your teams—no matter where they are.

Have questions or want to register? Contact us